Slide
Let's take a look at the latest telecommuting trends and the industry-leading products and services we offer to make the remote work journey as simple and painless as possible.
of workers are more productive when working remotely. 3
of US workers would take a pay cut of up to 5% in order to work remotely. 5
more of remote workers say they're happy in their
jobs when compared to on-site workers. 5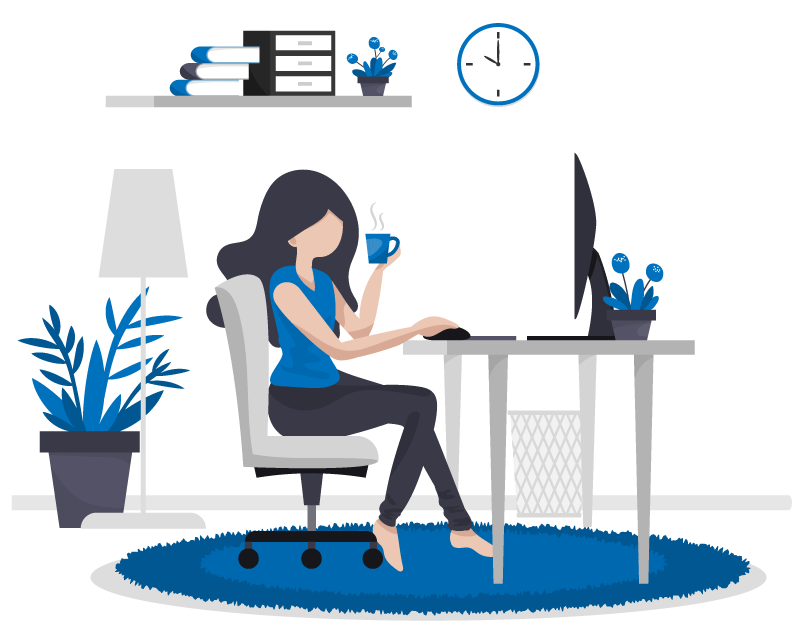 of telecommuters reported lower stress levels—and data shows less stress leads to happier, more engaged employees. 4
of telecommuters report higher morale, and 69% of telecommuters reported lower absenteeism. 4
of remote workers say they are not concerned working remotely will impact their career progression. 5
Slide 1
WI-FI | increase productivity
and application performance
VPN | secure connection to
corporate network and applications
CARRIER AND ISP SERVICES
Slide 2
CONTACT CENTER AS A SERVICE
CCaaS stands for 'contact center as a service' and is defined by call center software that is hosted (or built natively) in the cloud instead of hosted on premises.
Slide 3
UCAAS AND COLLABORATION SOFTWARE
cloud-based platforms to stay connected and productive—chats, calls, video meetings, file storage, and applications
Slide 4
Make the move to the cloud with cloud-hosted desktops, Office 365, Dropbox and more. Securely and effectively get your work done from home.
Slide 5
Speed up and add redundancy to your connection to the cloud. Create remote connections quickly and efficiently.
Slide 5
Comprehensive security solutions are more than having a firewall in place and a locked front door. Consider technical solutions, processes to evaluate and react to potential threats, vulnerabilities,
and impacts.