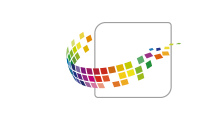 The Bizhub Marketplace was just announced by Konica Minolta!
Today in business, as well as in our personal lives, many of us are using smartphones or tablets for a variety of purposes. As users of these devices, what can you do to improve, change or enhance the functionality of your smartphone or tablet?
I'm betting that the majority of you are thinking to yourselves: I can download an app!
Today we have apps that help us get where we need to go quickly and easily, apps that can translate words into different languages, help us stay better connected with colleagues and friends or even help us plan our day.
What if we took that same concept and developed a number of different types of apps to improve or enhance the functionality of our office A3 MFPs?
Konica Minolta is happy to announce the immediate availability of the bizhub MarketPlace that offers users downloadable apps directly from the bizhub MFP control panel screen. The bizhub MarketPlace is Konica Minolta's own simple, user-friendly gateway that makes it easy to access, explore and download apps designed to streamline workflow, improve productivity, and enhance the user experience of our products. These apps prove, once again, that Konica Minolta is a true leader and innovator in technology. We're creating the tools our customers need, and delivering them in a unique manner to provide added value to our products.
There are several elements or components to the bizhub MarketPlace. They all come together to create a Konica Minolta eco-system that supports our products.
The bizhub MarketPlace ecommerce site is similar to other AppStores. The site is open to the public. Users can visit the site at www.bizhubmarketplace.com to browse and learn about the individual apps available for purchase and download. The site is very clean and intuitive for ease of use.
As with phones, tablets and other devices, besides purchasing apps from bizhub MarketPlace using your PC, you can also purchase apps from the bizhub MarketpPlace directly from the MFP control panel. However, in order for the MarketPlace to function on the MFP, installation of the bizhub MarketPlace application must be performed by your BOSS service technician for a small charge. The appropriate memory upgrade kit and i-Option license kit must be purchased and installed.
Only users with Administrative rights to the MFP will be able to purchase, install, configure, and remove apps from the control panel. Once apps are downloaded and installed by an Administrator anyone can access the installed apps simply by tapping the MarketPlace icon on the screen. Apps that are currently installed will display. Tap the icon of the app you wish to use and you're on your way. Best of all, the bizhub MarketPlace also installs a screensaver on the MFP that allows you to display the apps when the machine is idle. You can configure your app to be automatically displayed or not.
There are currently eight apps available, some FREE and some for purchase. All are designed for speed and convenience and all have been created by Konica Minolta's own team of developers. Please visit www.bizhubmarketplace.com for a complete list and description of each of the apps available.
We plan to develop new apps on a continuous basis. Each new app will be developed to meet the daily workflow challenges of our customers in both horizontal and vertical markets, improve navigation, save time, and reduce keystrokes.
The possibilities are endless!
Contact BOSS today if you have any questions or would like to schedule installation of this incredible new feature.
Please follow and like us: